Alexander Russell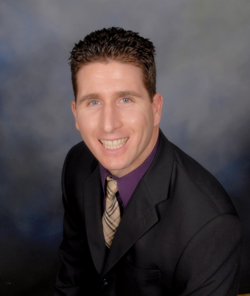 BRE # 01856629
Alexander Russell is an experienced real estate professional that can help you buy or sell all types of properties including condos/townhouses, single family homes, and apartment buildings.
As an Agent at Ready Properties and the Vice President of Housing Development at Many Mansions (a nonprofit affordable housing developer and property manager based in Thousand Oaks ) he has helped buy and sell numerous houses and investment properties and can help you navigate this complex process while meeting your objectives.
He has a B.S. from the University of California , Irvine , an M.B.A. from California Lutheran University, and completed the Ross Program in Real Estate at USC.
Besides being a licensed California Real Estate Salesperson he is a Notary Public and Certified Loan Signing Agent. He believes everyone deserves a decent and safe place to call home so a portion of all commissions will be donated to Many Mansions to help reduce homelessness in our community and provide affordable housing for low-income seniors, families, and people with disabilities.